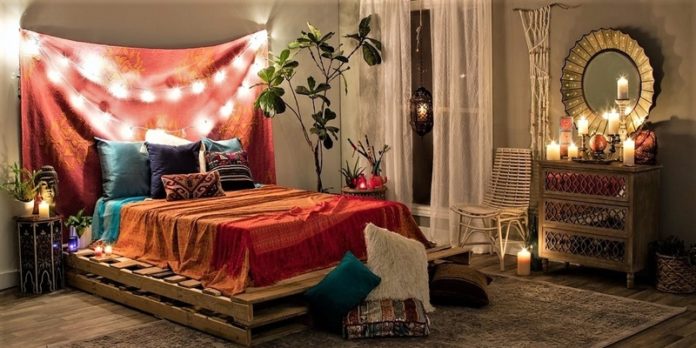 Peeps, don't we all love decorating our pads and playing interior designers every once in a while? But scoring pretty home decor items can get a bit pricey at times. Well, not anymore! We have rounded up the coolest markets in town where you can bag the prettiest decor items at budget-friendly prices. So, go, grab everything from your wish list already!
1. Banjara Market
If you love hoarding antique and unique furniture items like large-sized mirrors with wooden frames or pretty bohemian light stands, then there is no place in Delhi like Banjara Market. From beautiful wreaths to decorative chairs and wooden side tables, you can grab these pieces for as cheap as Rs. 250. All their home decor are so unique that you would want to buy them all. Yo have to walk around the market a bit and talk to the shopkeepers to get great deals.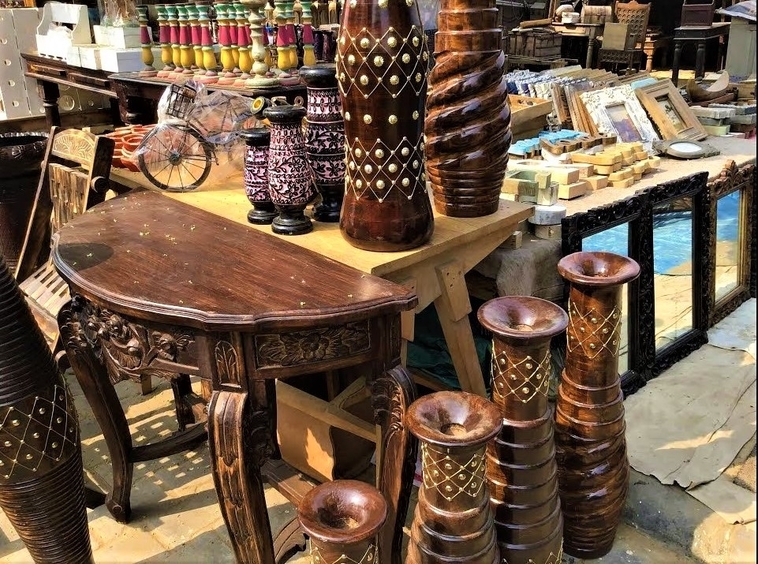 Where: IILM Institute, Sector 56, Gurgaon
2. Kirti Nagar Furniture Market
If you have been in Delhi for a while, you would have definitely heard of the Kirti Nagar furniture market. Known as Asia's largest furniture market, there are over 500 stores here selling all kinds of furniture and decor items. Although you can find many decor items like lamps, mirrors, and jazzy lights, they have a huge collection of furniture as well. Avoid going here on Mondays since most of the shops are usually closed.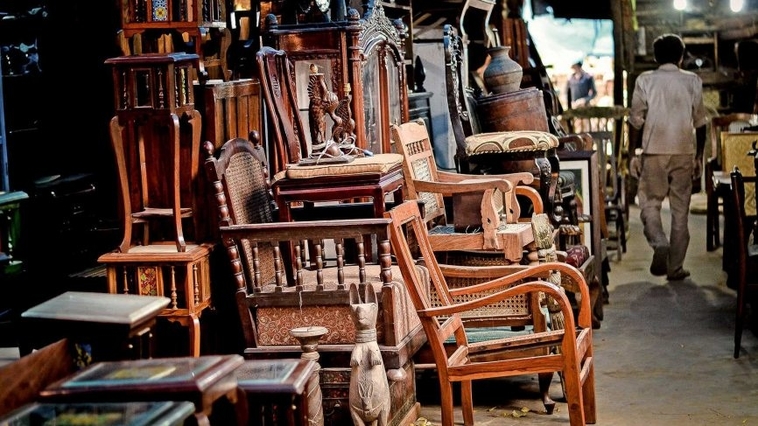 Where: Kirti Nagar Main Road, Furniture Market, New Delhi
3. Munirka Furniture Market
If you are looking for wooden or cane furniture items, then the Munirka Furniture market is the place to be. From beds of all sizes to bedside tables, swing sets, decorative shelves and cabinets, you can pick up all these items for as cheap as Rs. 500. You might not find unique home decoration items, but if you dig deep, this is a pretty great spot to find all the basics to set up your house. The shops are generally closed on Tuesdays so you can plan your shopping spree accordingly.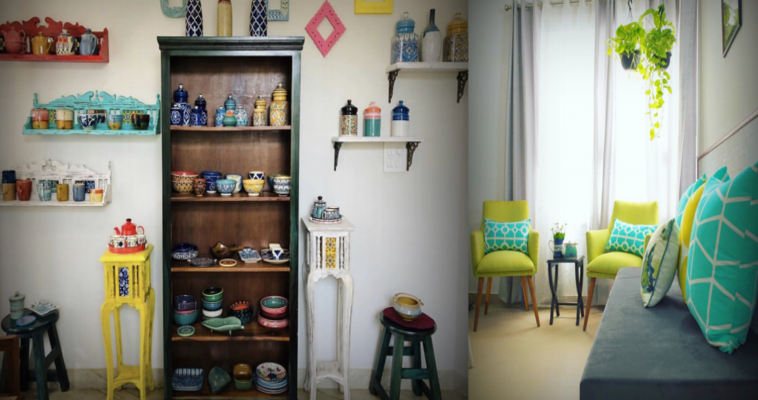 Where: Main Furniture Market, Munirka, New Delhi
4. Panchkuian Road
From cutesy and quirky decor pieces like Rajasthani hand-painted tables, wooden dividers with engraved embellishments, jute swings, comfy chairs, and much more, this market has everything you have ever dreamt of to amp up your house. The prices are extremely budget-friendly and if you have bargaining skills, then this is where you can put it to test. The market (most of the shops) is closed on Sundays.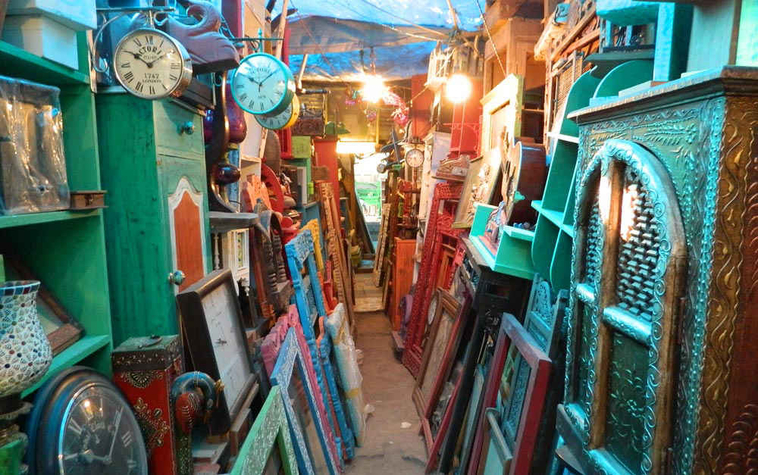 Where: Panchkuian Furniture Market, Bhai Veer Singh Marg, Gole Market, New Delhi
5. Amar Colony
A little cramped up, this furniture market has a collection of bohemian and eclectic decor items that you may not be able to source from a regular market. Especially if you are living away from home, this is the perfect spot to pick up jazzy items for your house. You have to search the market a bit, but you will come out with some prized furniture possessions! The market is closed on Tuesdays.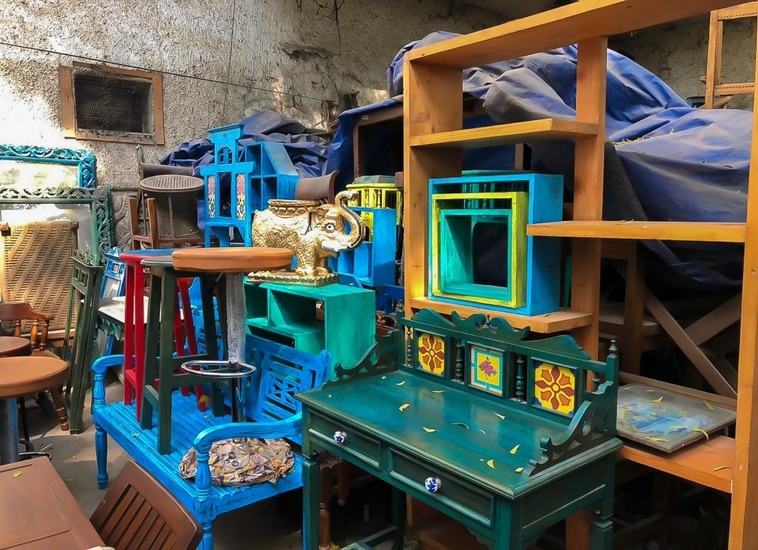 Where: Furniture market, 30, Block A, Amar Colony, Lajpat Nagar, New Delhi,
6. Sikanderpur Furniture Market
Another very popular furniture market where you can find decor pieces from something as small as a bean bag to a plush, painted chest or cane chairs and pretty lamps, Sikanderpur is a favourite for many Delhi peeps. You can jazz up your house with fancy swing sets, stunning lights, vintage chairs, quirky and cutesy mirrors and photo frames, and gorgeous bookshelves for 1/3rd of any brand price. The market is very close to the Sikanderpur Metro station so you can access it easily. The market is open all days, so yay!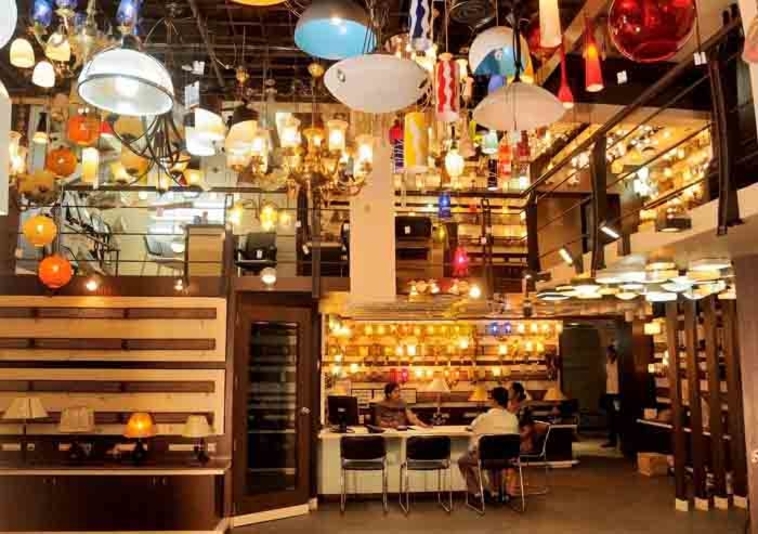 Where: MG Road, Sikandarpur, Sector 24, Gurgaon 
Disclaimer :- This article is not edited by eBanjaraMarket.com and is sourced from: https://www.delhiplanet.com/2019/03/19/explore-these-6-spots-in-delhi-ncr-for-unique-and-cheap-home-decor-items-to-jazz-up-your-pads-rn/